History
Services & Customers
Dan Himes Construction can build from your design, or help you design your own Dream House.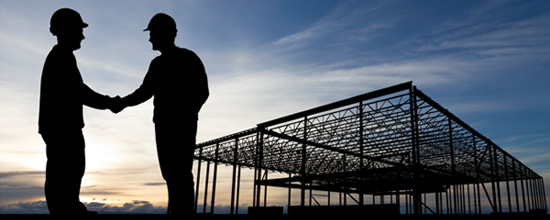 Large or small the possibilities are endless, our homes are built to fit our Customers needs. Dan will be available at every project sight for consultations during your building process. No work is performed unless Dan is onsite and each project receives his personal attention. With Dan Himes Construction, your imagination can become a reality.
Testimonials
"After 10 years of going to open houses to see how different builders built their houses , We were getting frustrated , because we just couldn't find any one whom seem to care about building a good house without defects. Almost in every house we looked at the carpentry work was just awful. They used cheap wood and it didn't fit the walls or windows very good.

Then one Sunday we went to an open house and we admired how well and how nice the carpentry work was. The relator was there with the builder, Dan Himes She introduced us to him , because he was there to answer any questions we had. Well to make a long story short, before we knew it we hired Dan Himes to build our house. We meet with Dan on several occasions , he gave us all kinds of books to pick a house , but we couldn't find one. Well needless to say Dan drew up what we really wanted. It's amazing we didn't have to pay for expensive blue prints. Dan is such a great and particular carpentry man . He has a special talent. His wood work and fire places are just beautiful!

Dan also builds you a energy efficent home. The best windows,faucets, insulation,dry wall,roofing,etc. Also Dan has never had to come back and fix anything. His moto is do it right the first time and you won't have to go back. If you are considering building a new home or any additions Dan is your man. We can't say enough about him and his building. He's the greatest and great to deal with. Everyone who sees our house admires it and how nice it is. Don't look any further. Dan, Dan the builder man is your man!"
-The Corle's
---
"We are writing this letter to express our extreme satisfaction with the construction of our new home. Dan Himes and his crew showed professionalism throughout the entire construction process, from beginning until end.

Before we even started the new construction, Dan was willing to meet with us and discuss every aspect of our plans from exterior to interior design. Dan spent hours helping us get the "bang for our bucks;" helping us get the absolute best and staying within our budget. Dan was honest and informed us of any problems he for saw within our plans. The construction started with Dan providing us an organized folder with plans and schedules. Dan then came to our site and helped us determine the placement of the house. Throughout the entire construction, Dan spoke with us nearly everyday and answered every concern or question we thought to be important. Dan kept us well informed of the progress within the entire construction. We were also impressed with his crew. They were very personable and worked very well together. We appreciated the fact that they always maintained a clean work site.

By the time our new construction was completed, we referred to Dan as a family friend. Dan is very knowledgeable in his field; he is a perfectionist. He always went above and beyond to achieve our customer satisfaction. He was patient and considerate with our decisions, but at the same time straightforward and honest.

In closing, we absolutely love our new home and owe it all to Dan Himes Construction for doing an exceptional job. We highly recommend Dan to anyone who is thinking of building a home. We are more than happy to talk to anyone regarding Dan Himes Construction."
-The Nagel's
---
"From the initial planning phase to the completion of our home, Dan exceeded our expectations with regard to quality and professionalism. Dan earned our trust and respect with his precision and commitment to excellence.

Dan coordinated a seamless construction process with careful attention to every detail. Extensive experience as a contractor allowed Dan to suggest structural considerations to enhance the layout of our floor plan and design. His superior approach to each phase of the construction process truly resulted in precise, quality construction.

Overall, the building process was a pleasurable experience from start to finish. Dan didn't just build a house, he constructed a personalized home."


-The Ivory's